Isn't it funny, how sometimes a musician can perform a concert in whatever setting . . . in this case me at home doing my "Hang"
After the show, I had so many messages, telling me how it was the best one yet!!
To have pretty much the same people coming back every week with messages of support is quite tremendous and I feel that only a thank you on my website, is the right way of saying a big thank you, to you all.
I have a "Top Tipper" prize on my hang. A few days after, I write an email to my "Top Tipper" and ask which song they would like, again another way of saying thank you. I edit the video in a way that is very personal with a message of thanks, something else I actually enjoy doing!
Again a big thank you to my Top Tippers!
So . . . . .
Moving on . . . .
It would seem that the UK, has a plan for coming out of lockdown. My feeling is though that on the musical side of things, it's all going to take a good bit longer and I'd be surprised, if I play any gigs with Smokie before the end of the summer?
I am hopeful though! I think there is light at the end of the tunnel.
I will also be contacting the guys from "The Blue Thunder Brigade" to see if we can put that back together, hopefully we can?
Yesterday, I sat in my bay window. I love my Guild acoustic guitar. Learning songs is a real positive for me and of course like any musician, I need to get some practice in!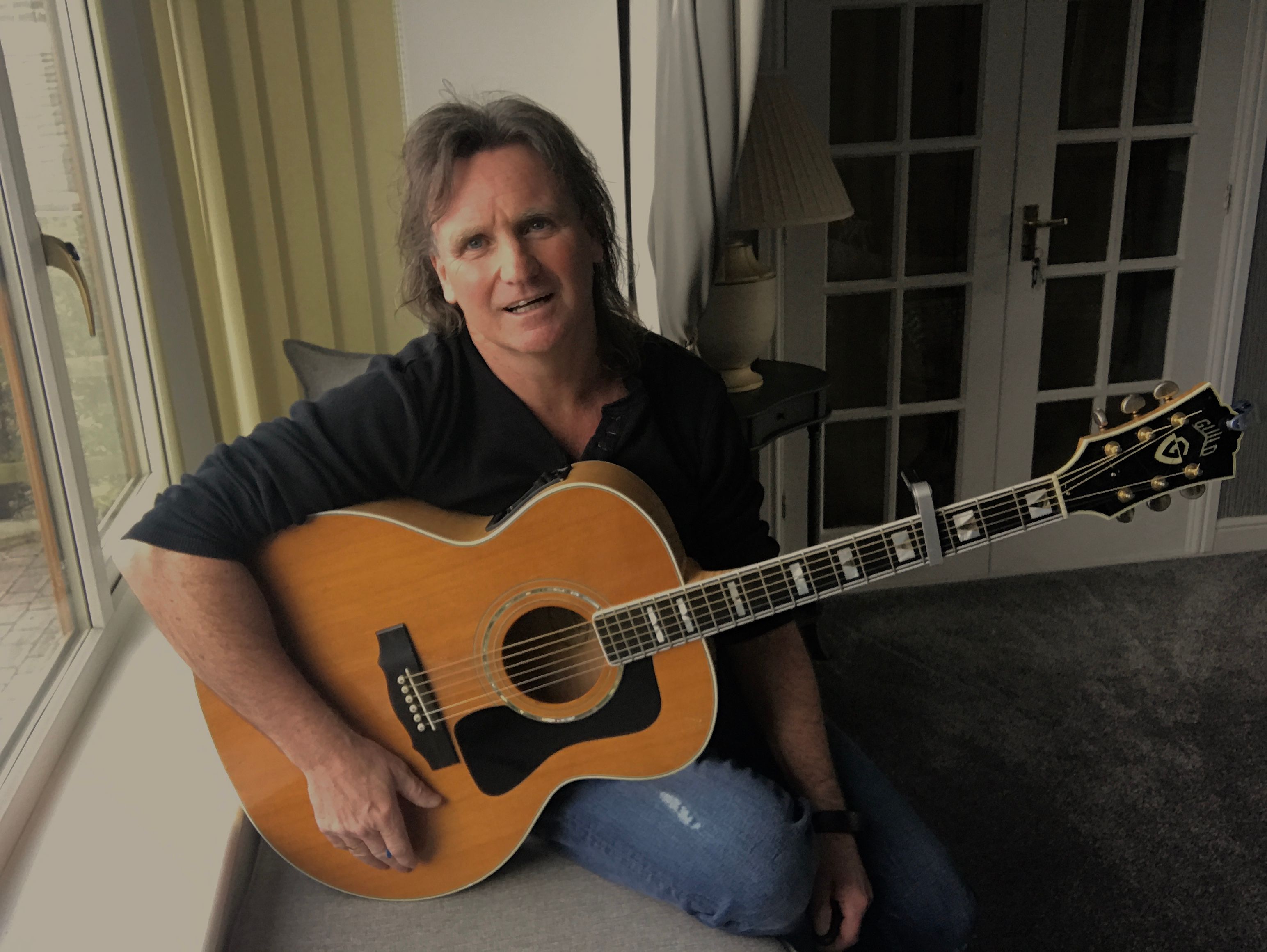 We have another "Acoustic Hang" coming shortly this will be #6
I am learning new songs for this one, and I think that is key to this, playing different songs every time!
I shall post on Facebook as usual and hopefully word will get about!
 
Thank you everyone for your continued support
Love
Mick