Little did I know when I walked off stage 6 weeks ago in Stockholm that I would be heading home for something that would be completely unprecedented in my lifetime. 
That day was Wednesday, the 11th of March. 
Little did I know (like everyone else) what would lie ahead. 
After arriving home, I informed some friends that we should expect life to change very quickly. None of them had a clue what the fuck I was on about, or maybe they just didn't want to accept that a change to all our lives, would or could be, so drastic? 
When Boris announced the "Lock Down" on the six o'clock evening news on the following Friday, I ventured to the pub for what I knew would be, a long time before I would venture there again. 
I had 1 quiet bottle of beer, distancing myself from a couple of friends, before saying goodbye to everyone. I said I would see them at Christmas . . . . They thought I was joking!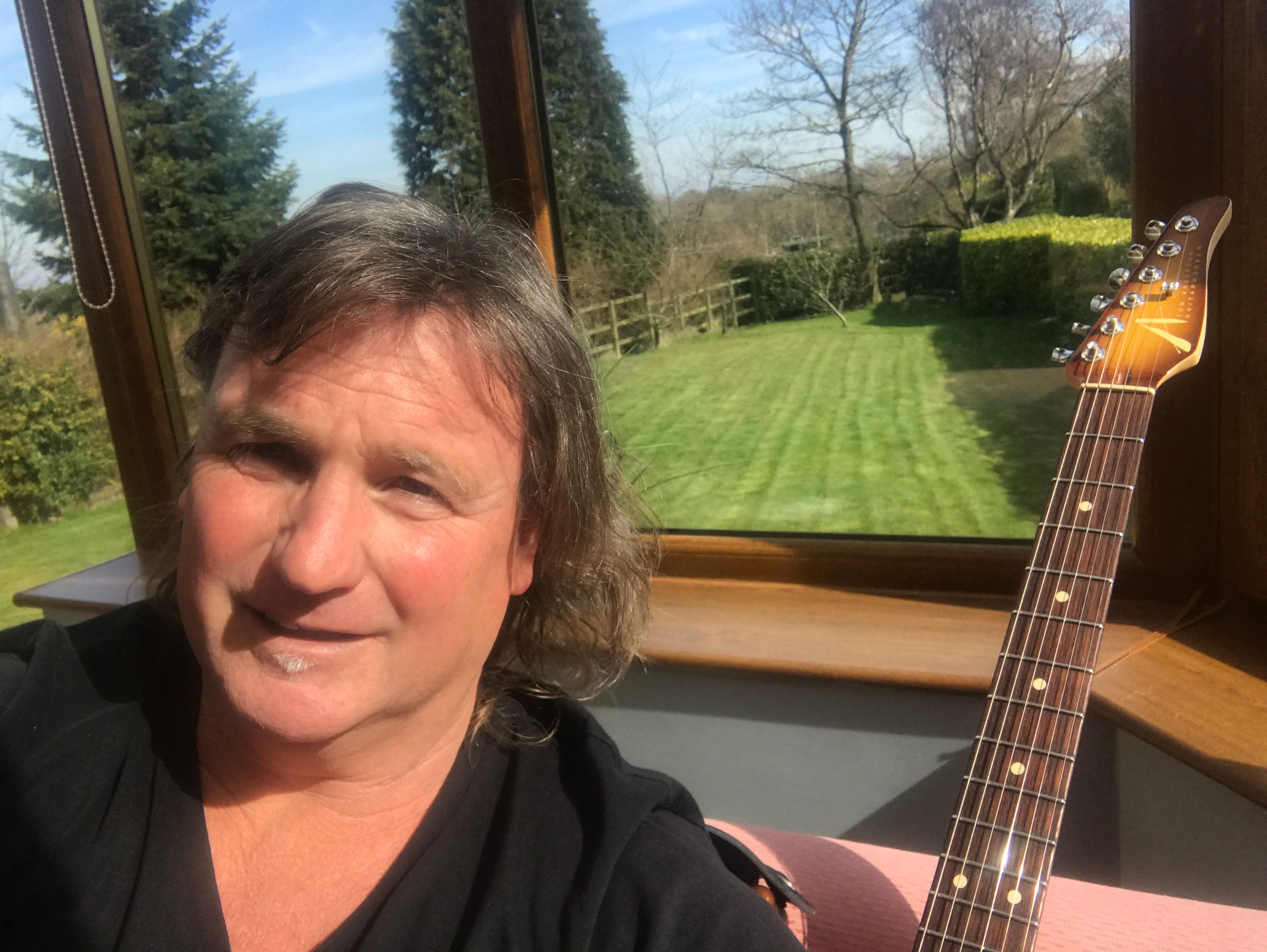 I quickly got myself into a routine, following the rules set out by my government. 
Making the best of a bad situation, I had a word with myself about how I should use my time? 
Exercise, eating well and passing my day in a way that doesn't drive me mad. 
This is how my day roughly goes . . . . . 
Around 08.00   I Wake up and take a shower 
Coffee as usual whilst catching the news headlines. 
Online Spanish lesson 
A 4 mile walk 
I practice my guitar for at least 90 minutes every day. 
I have a spot of lunch and try and keep it healthy 
In the afternoon, I check my emails 
Maybe do a few jobs around the house. 
I drink more coffee and I seem to eat too many biscuits! 
Afternoon walk . . . . another 4 miles 
I do a few weights, use my rowing machine as well as my sit-up machine 
Sometimes I use my spinner bike, but I'm not really enjoying it. 
After eating dinner, I then watch TV, but never before 19.00 
in Bed by 11pm! 
I follow this routine day in day out! . . . . However; the weather has been really nice in the UK, for almost all these weeks. 
The good weather has allowed me to do work in my garden and sit out reading for long periods of time in my lovely private garden. 
I often have video calls with my friends close and far afield, such as America and Spain. 
5 weeks have now past and I feel like I have coped pretty well. 
I love having a couple of beers on Friday and Saturday evenings, and for whatever reason I make myself a pizza every Friday. 
I live in a village, so I've really enjoyed meeting and talking to other residents when I'm out walking, folks whom I've never known or seen until this period of lock-down. 
The good nature of village life has come to fruition and families leave books in boxes for anyone who wishes to read them? 
Gardens are so tidy and everyone has a great deal of pride in their own isolation space. 
There's lots of horses where I live, farm fields with cows and sheep. It's when you see all this nature and everything that it has to offer, that you realize just how tough it is for those families who live in high-rise buildings, especially the one's at the bottom of the social spectrum . . . . It must be seriously hard on them? . . . . How on earth do they cope, especially if they have kids?? 
My neighbours in Spain have been telling me about their ordeal and the Spanish lock-down which has far more draconian means of keeping everyone safe in the lock-down. 
So maybe I should be a little thankful that I've spent my isolation in the UK as apposed to being in my house in Spain. 
I find it hard to listen to the deaths and carnage that Covid-19 has brought. My daughter was showing signs after returning home from university. I was seriously worried but she seems to be very well past those symptoms now thankfully. 
I have been buoyed by the kindness shown on so many levels. The situation seems to have brought the best out in some folks and once again my feelings about human nature are way more positive today than they were only 5 weeks ago. 
When our Prime Minister tested positive for Covid-19, It really was a wake-up call for everyone and the atmosphere certainly changed that weekend!! 
Having had the best of weather, I have witnessed some wonderful sunsets from my house. 
The starlink satellites, have been clearly visible as well as what I think is Venus? 
I have watched a few great films and for the first time in many years because I have been at home and not on tour, I have watched things on TV that I would never have the chance to catch 
We are far from over in this world crisis, but with a little bit of luck, we shall find a vaccine and life will hopefully (One day) return to normal. 
I have never played my guitar as much, so hopefully I shall improve? 
My Spanish will most certainly improve and my cooking skills venture beyond what I have ever done before, I've even tried having a go at making my own bread! 
Hopefully the next time, I write a post, life will be somewhat different? Although I do feel like there is a long way to go. 
I find it hard to criticise my government, because of their efforts to look after everyone financially. They have probably been the most progressive government in Europe regarding this subject. 
It's probably true that some mistakes have been made, but FFS, why a public enquiry? 
let's just get on with life and move on.
The NHS in the UK, have coped so well and that makes me proud. A multi-skilled organisation, with a multi-cultural workforce, doing what they do best; saving lives!
Every Thursday we all go outside at 8pm and we clap for our front line workers, It's a rather wonderful feeling and we all recognise the work that they do and the risks they are taking!
It makes me feel like I'm proper fucking useless! 
I wish you all well . . . . Stay safe and look after yourselves!!