When I look back at the past year, I always try and think; what was the best stand out show, what was the best tour and were there any particular happenings that were a highlight for me personally? 
Sometime in 2018, Smokie members decided that we need to have a little more downtime and basically take the odd weekend out, in order that we get a little more time at home, as well as a chance to recharge the batteries! 
We put this into practice in 2019 and whilst we remained busy, it turned out to be (In my humble opinion) an absolute great decision.
I enjoyed having those few extra days at home especially in the summer months. I also felt that the band, had an extra yard in our performance at times, I'm sure the audiences thought so too? 
It's always nice at the beginning of the year to have something to look forward to and by mid-January, the Australian Tour dates were confirmed and I guess wetting the appetite for all of us, including the crew. 
I'd also personally been instrumental, in convincing our Maltese promotor that he should book the band for a mid-week show in Malta, because at the time Smokie already had commitments on the weekend, that he wanted us to play. 
Luckily, he agreed and the date was confirmed.
The show at Gahaxq Fields near Valletta went ahead on a Wednesday night and once again we played to a packed house with well in excess of over 20,000 screaming Maltese fans. 
I went to Malta a few days early in the hope of doing some relaxing, and getting some scuba diving on my tour menu! 
It was certainly one of my favourite trips of the year. Chillin' round the pool, lots of walking and generally being pampered courtesy of the Maltese tourist board! 
It would have also been around this time (in August) that I also committed to traveling a few days earlier than the other guys to Australia in order to get another Scuba trip under my belt.
The early part of 2019, was taken up touring Norway, Sweden and Denmark, Scandinavia as always being our regular stomping ground. Sadly though, this caused the omission of our usual Tour dates in Ireland to be sacrificed, much to our Irish promotors' annoyance! And much to the disappointment of our Irish faithful too. 
Through the summer, I'd started to concentrate once again on my solo stuff. I knew that I needed to get a band together fairly quickly, start rehearsing and get tight in order that I'd have the confidence to put in some solo shows, when time permitted in 2020 
On the 11th of June, I entered Blueberry Studios in Leeds ready to Audition three drummers as well as take a look at my new bass player Lincoln, who I'd given the job to on the sheer basis that he's a nice guy whom I knew I could get on with. 
Anyways; on the morning of the auditions, the first drummer called me to let me know, that he wouldn't be attending because he'd got another job, yet the day before he was all "Gung Fucking Ho" and telling me how he also knew a bass player, only to offer a no show! . . . . . Never mind, drummer number two was due an hour later. He didn't show either and he wasn't answering his phone FFS! . . . . . My solo project felt like a failure before it even started. 
It turns out the poor lad was in hospital which is of course acceptable. However; a little more to this story . . . . . . When he did finally get in touch he as much as accused me of not actually holding auditions, because his father had called the studio and told no one was there! 
Now I'm a nice guy and I also I know that I'm certainly far from perfect, but question my integrity in any shape or form and you will come on the losing end of a very unforgiving Mick McConnell. 
I even sent him a copy of my studio invoice In order to get my point across! . . . . That was pisser number two I guess? 
Luckily for me, Simon from "Freedom Of The City" (remember those guys) had decided he'd like to give it a go! . . . . Simon joined and showed me a level of professionalism that I expect and between Simon and Lincoln I have a tight rhythm section and along with my keyboard player and bestie Dave Major we have the makings of an absolute cracking Blues/Rock band that I am proud of and look forward to sharing a stage in 2020. 
I also think it would be nice to record some new material with these guys, maybe an EP? 3 or 4 songs to keep original material in the frame . . . why not?
The Blue Thunder Lads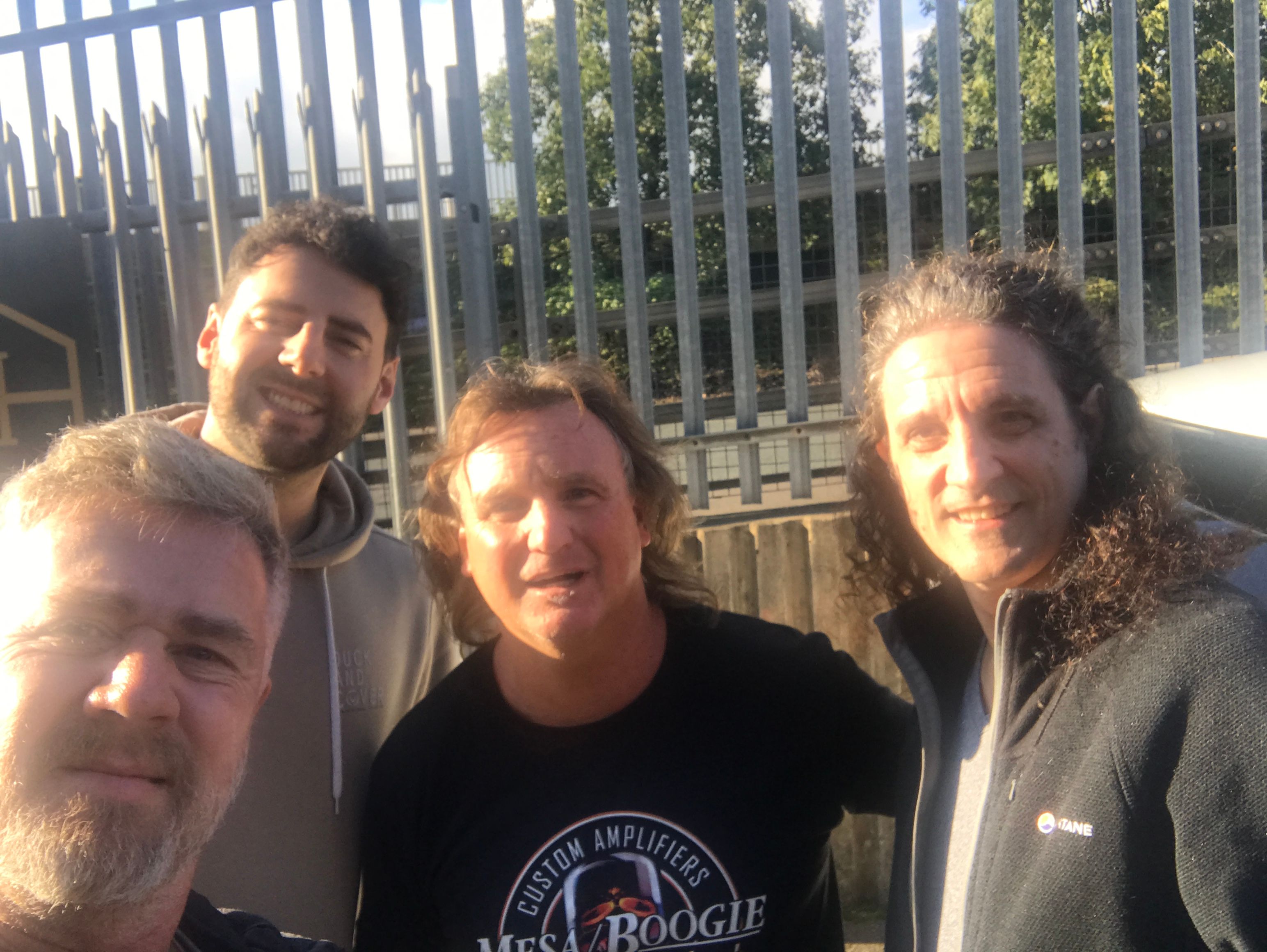 For those of you wondering why I call them the Blue Thunder Brigade? 
Blue is a nod to the blues, Thunder is the impact they have when they play and Brigade is a reference to the team that they are!!! 
So now; you need to be looking out for "Mick McConnell & The Blue Thunder Brigade" 
Of course, we have to work around Smokie's schedules, but I hope the effort will be worthwhile and I look forward to those solo shows! 
Having said that though, It's quite amazing to play my own songs and hear these guys bring them to life. 
Something that was a little strange was the fact that I had to relearn my own songs, remember it's almost three years since I walked out of that Studio in Nashville at the end of recording! 
We continue to rehearse and when we get back in the studio in the New Year, we have most of "Under My Skin" in the can! . . . . It's sounding really good I hope we can turn a few heads!!! . . . . In fact; I'm sure we will. 
So it was off to Australia and a the tour "Down Under" . . . . . . 
Our Australian Tour was very good with most of our shows "Sold Out" . . . . . I always kind of feel, that it may well be the last time, but we agreed as a band that we shall Tour Australia again in two years time. 
I got out to the reef and did some diving, in fact I had one of the most enjoyable days ever, sharing the fun with Mike and his wife Julie who'd booked a snorkling trip on the same boat along with my best mate from Spain John and his wife Pat.
Dive Trip On The Reef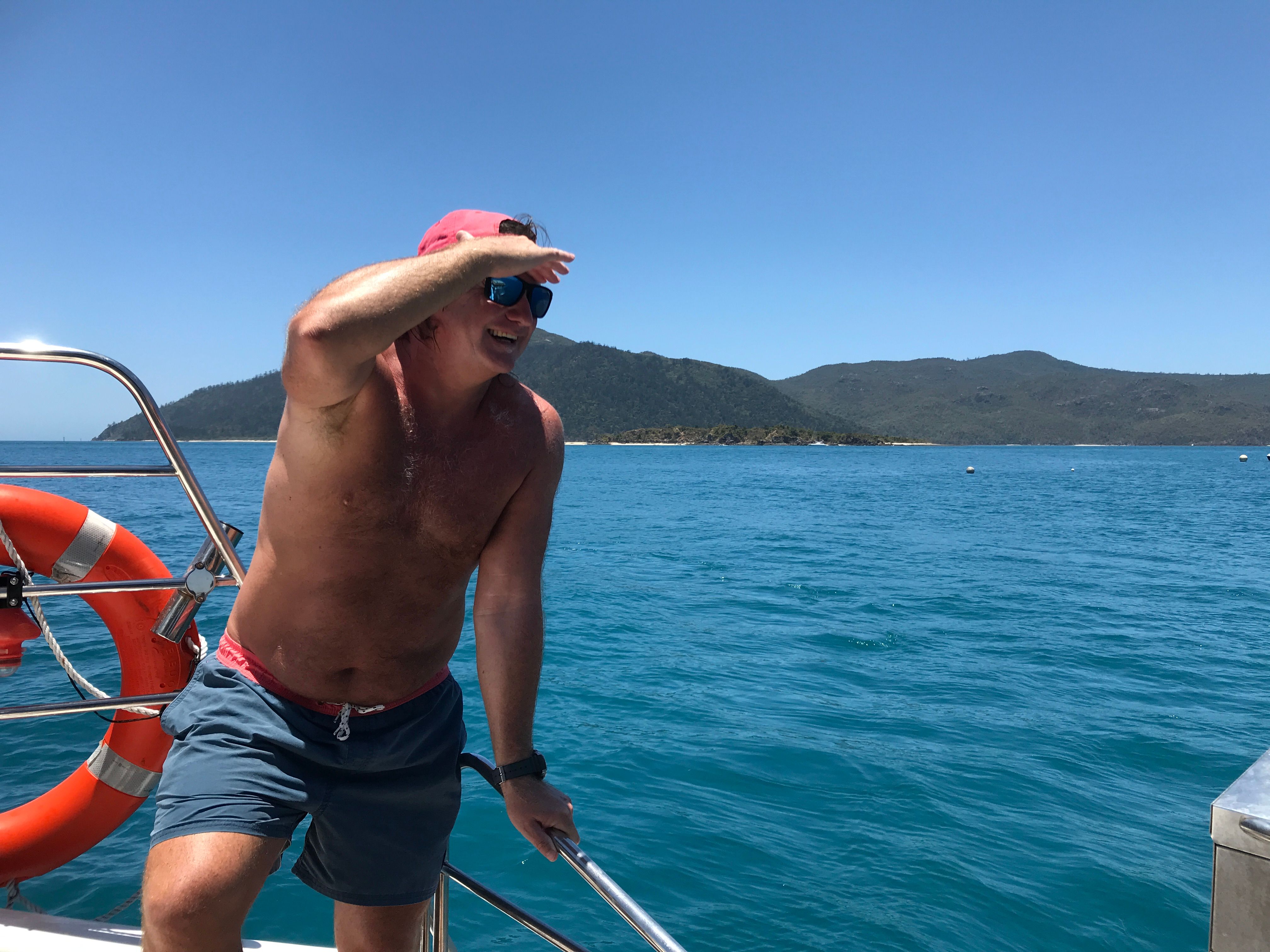 My favourite part of the tour was our three days in Cairns (to think that I once nearly went to live there) I even found a house! 
As most of you know Alan Silson attended our show in Melbourne. I was delighted to see Alan, I wish him well and hope things work out for him in Australia.
A couple of weeks ago I went to see Slade who played a gig very close to where I live in Yorkshire. 
I caught up with Dave Hill, a guitarist whom I've always admired. Sadly, Don wasn't present but it was a timely reminder that I have many friends in the music business. 
Great to see Slade delivering there brand of rock to an enthusiastic audience, on their "Sold Out" show! 
I write this blog from Lithuania, where we're doing three gigs with Suzie Quatro, whom we've known for years. Her band has changed many times, but Ray her sax player remains, we had a chat yesterday about years gone by, discussing musicians that have come and gone and this is the type of thing that also reminds me that being in Smokie and despite some ups and downs we have enjoyed a solid rock commitment from all members that have now been there, together for 25 years! 
Now; I don't share much about my private life, but my kids are growing up! 
Kyrie finished university in the summer and has now entered the workplace and enjoying earning her own money! 
Nikita has also started University and making her own life in the big city with her friends learning how to party it would seem. 
Graduation Day!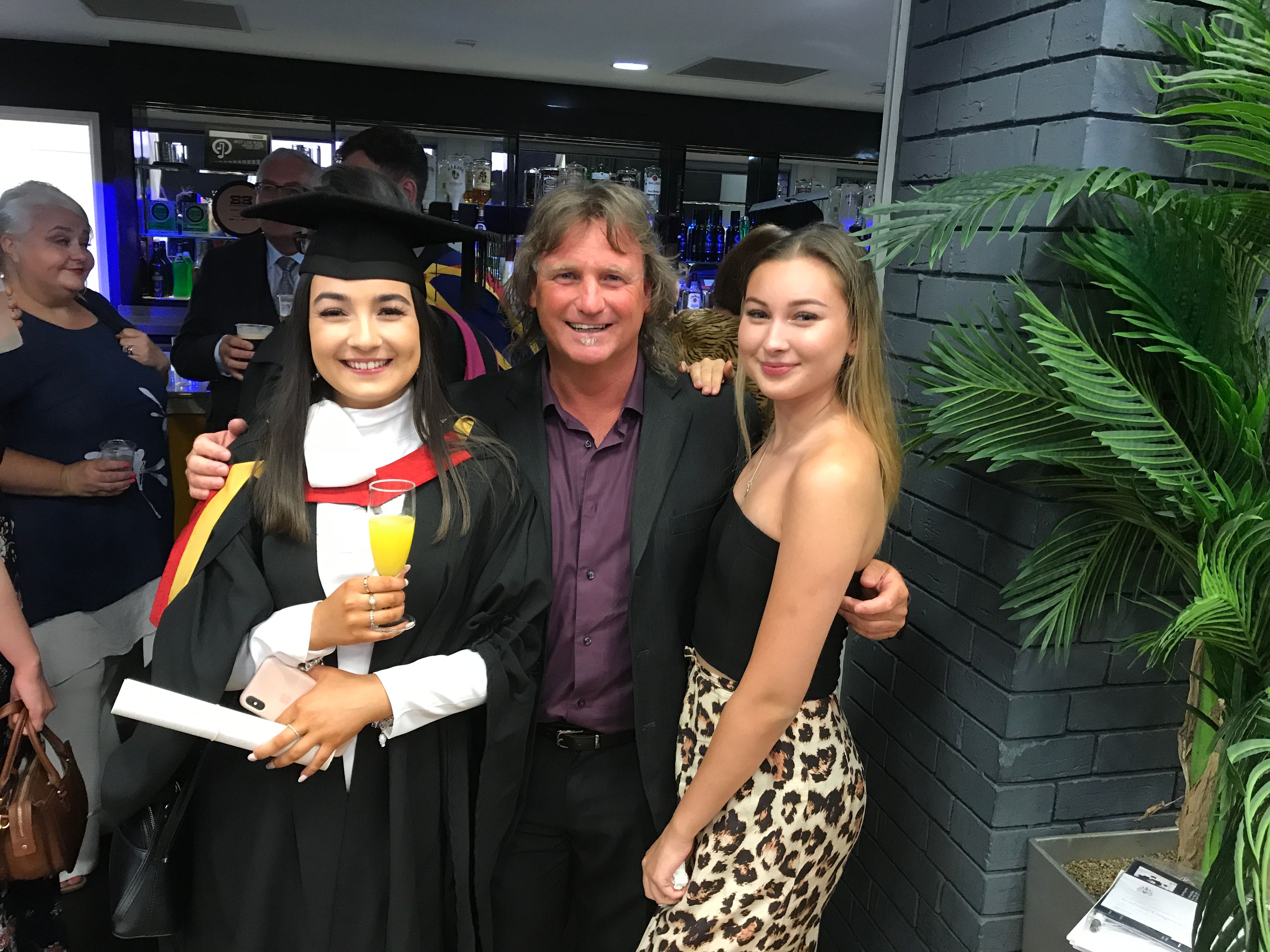 In the next few days I shall book my annual ski holiday 
So if you see some mad hooligan doing about 80 K's down a black run somewhere in the Alps . . . . . It could well be me! 
My beloved Leeds United sit at the top of the Championship as we enter the New Year and I live in hope that we'll get promoted at the end of the season?
 
I look forward to seeing you all in 2020 . . . . . Happy New Year!