Mick McConnell & The Blue Thunder Brigade
Mick is currently writing and rehearsing with his new band  "The Blue Thunder Brigade"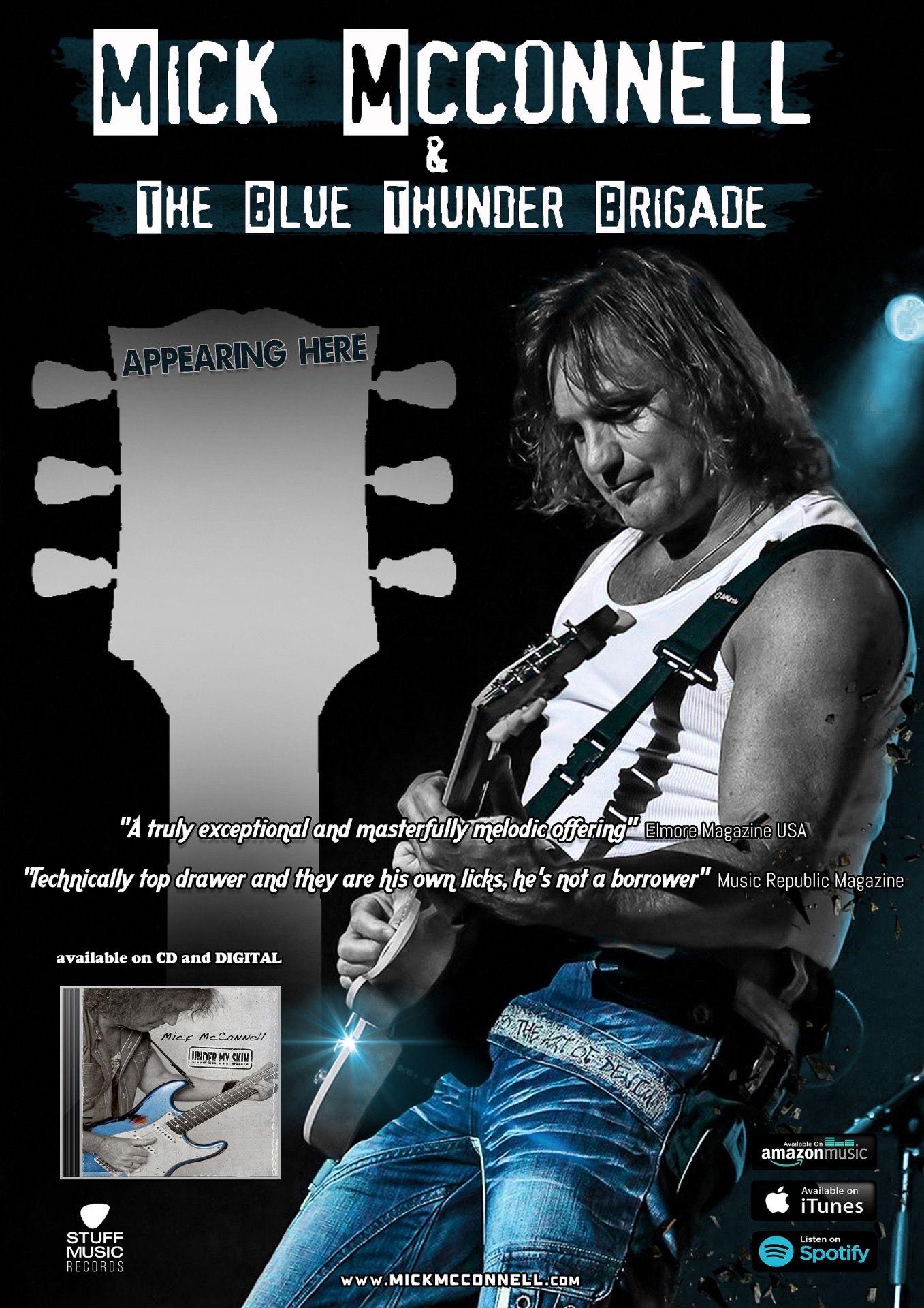 Mick always had a plan to perform his solo songs live, but his commitments with Smokie the last few years, made this pretty much impossible. However; due to the fact that Smokie now have certain periods off for downtime and re-charging the batteries, it allows Mick to throw some commitment to his Blues project, "The Blue Thunder Brigade" and they'll start to perform in the autumn 2023

Just a reminder! ……..  Mick's solo album "Under My Skin" got to number 13 in the European Blues Chart, so It's a venture he takes very seriously!
Mick also had centre spread interviews in the Blues in Britain, and various Euro Blues Scene magazines.
Fantastic album reviews and Worldwide airplay got people talking! 
He's even fortunate enough to have joined the "One Billion Club" for a PLAYLIST that featured the Track "Holdin On"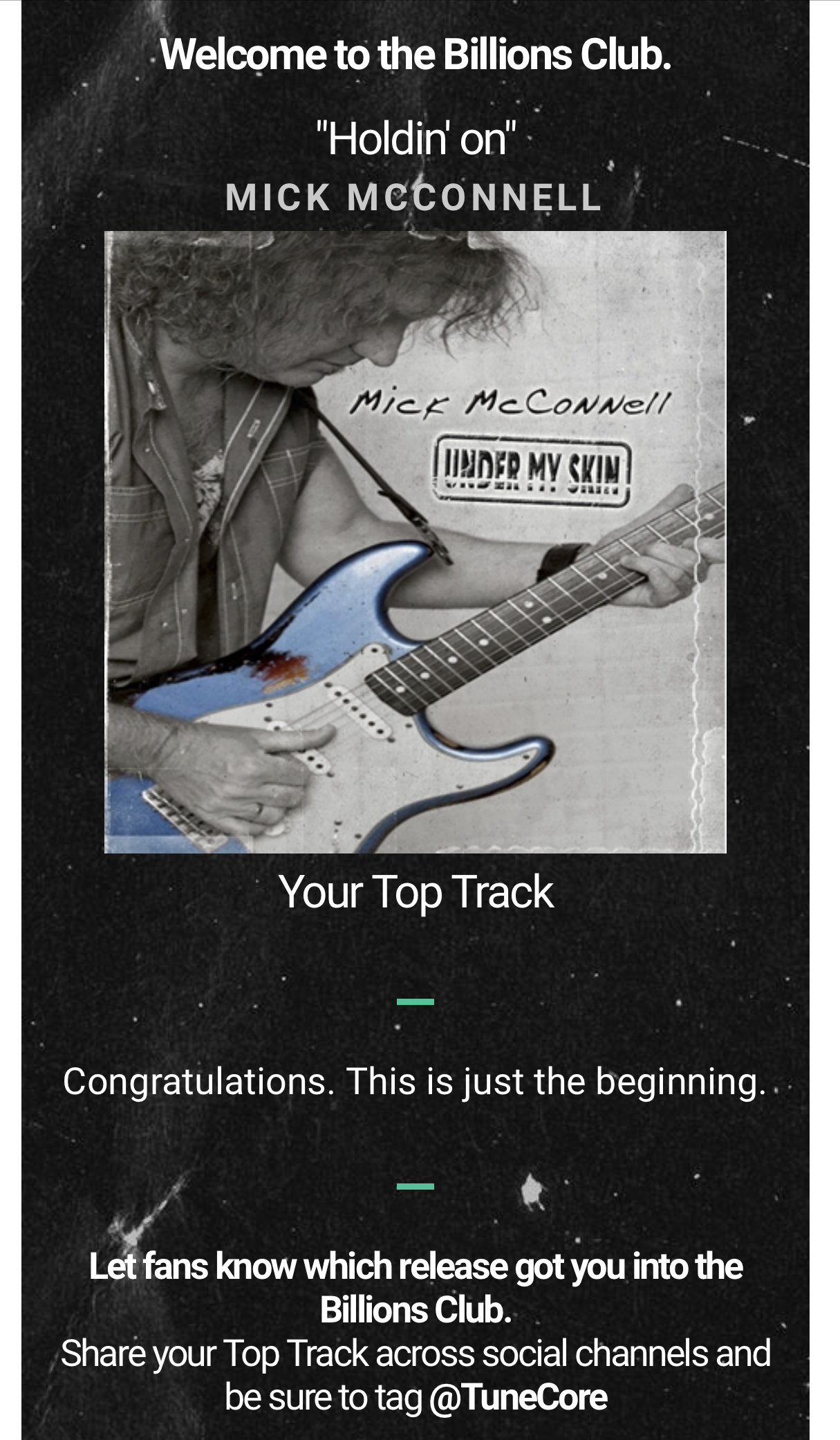 He stated recently "My band are nice guys, and boy can they groove"
Band Members :-
Mick McConnell - Guitar and Lead Vocals
Lincoln Roth - Bass Guitar
Tsutomu "Atom" Abe - Keyboards
Bob Pears - Drums
Donna Thompson - Backing Vocals
Watch this Space, for news, dates and any other info!
Promoters, I haven't left you out either, there'll be an EPK available soon with poster PDF's to download etc
Album Review Links ……
http://www.elmoremagazine.com/2017/03/reviews/albums/mick-mcconnell
https://musicrepublicmagazine.com/2017/02/mick-mcconnell-skin-stuff-music-records-march-24th/
Spotify Links …..
"Holdin" On"
https://open.spotify.com/track/1r7HyVDS0el8JWambUr9je?si=231db65275794862
"Under My Skin"
https://open.spotify.com/track/0iHdbZsIFlvvRS453TPDjh?si=ec0fea63c85f489a
"Spell On Me"
https://open.spotify.com/track/1zpVl8EhGQdCJLoonEEwEI?si=a6b4d8e534f6447d